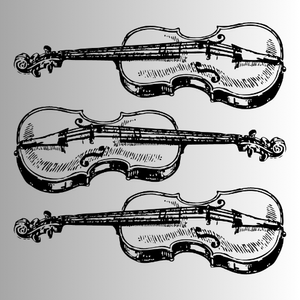 Andrew Wilson Founder
Wilson Fiddle Method
I've been playing fiddle and most other stringed instruments for 36 years. My first fiddle teacher in Spokane, WA was JayDean Ludiker- I played the piano some in my younger years as well, but the fiddle called to me right from the start. Throughout my teenage years, I explored the contest scene in the Northwest, earning the WA State Champion title a total of 3 times-once in the Junior Division, and twice as the Open Champion. Contests really inspired me when I was younger and helped push me to the next level in my playing.  From about the age of 13, I started teaching fiddle and guitar to other players. A weekly free workshop in Spokane that was run by Frank Wagner was the starting point for my passion for teaching. Each week, the more experienced students were asked to help newer students learn a tune. I began passing on my knowledge right from the beginning and found that personally fulfilling and motivating. As a young adult, I started playing with bands and discovered that I had a knack for backup and improvising. I married my musician wife Deanna at 19, and we performed together as a duo, adding the kids to the band as they came along. Raising a family required me to do some extra things, and I was employed in the construction industry for over 10 years but was so happy to come back to performing and teaching with all my fingers intact and excited to get to focus on what I love full-time.
Some of the highlights of my career
 • arranging 12 songs for Rex Allen Jr and the Phoenix Symphony in 2003
 • 8th place at the National Fiddle Contest (Weiser, ID) in 2011 
• Walnut Valley (Winfield, KS) fiddle champion in 2012 
• Arkansas Masters Fiddle and Flatpicking Guitar Champion in 2012 • Four Corners Fiddle Champion (Wickenburg, AZ) in 2012 
• 2 years as Assistant Music Director at Barleen's Arizona Opry (2014-2015) 
• Freelancing as a fiddle player with multiple bands in TX, I've had the honor of sharing the stage with country musicians Wade Hayes, Dwight Yoakam, Shenendoah, John Michael Montgomery, Mark Chestnut, Rick Trevino, Roger Creager, Kevin Fowler, Tracy Lawrence.
 I just can't seem to commit to one style, so I'm always crossing genres from country to bluegrass, Celtic to swing, traditional jazz manouche to Americana. In addition to fiddle, I play guitar, cello, mandolin, bass, viola, and sing. I don't like to get stuck in a rut, so if I'm feeling uninspired, I learn a new instrument, or some new tricks on one I already play! 
These days, I live just north of Austin, TX, and get to do music all the time. I teach online courses and workshops, a few private students and group classes, and play music with all kinds of bands. Deanna and I still play as a duo and run Wilson and Wilson Productions from our little house. Our grown kids are all nearby, and our 4 little chiweenie dogs keep us entertained and sometimes even allow me to get some work done!