Welcome to Wilson Fiddle Method!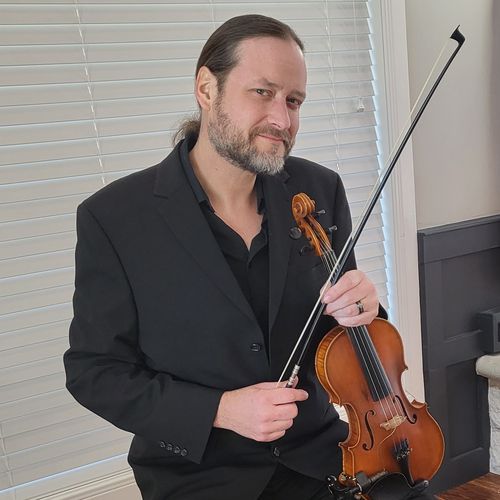 Instructor Andrew Wilson brings over 35 years of fiddle knowledge to students at all levels of ability. Using the many virtual tools at his disposal, Andrew's teaching will inspire and encourage both students and adults to advance in their musical skills. Andrew has played fiddle since he was 7 years old, won multiple fiddle competitions, taught over 700 students at Wilson School of Strings for the last 12 years, and works as a fiddle player for multiple bands when he's not teaching. 
Advantages of Virtual Lessons
-No travel time, no lost lesson time for traffic or other mishaps, parents can listen in or make dinner in the next room.  
-No lost time arriving and getting settled in the studio- students can prep at home and access their lessons whenever it's convenient. 
-Comfort for the students, being in their own environment and on their own instrument. We notice that students seem to focus better and learn more quickly on our virtual platform. 
-Using technology, the teacher is better able to give each student individualized instruction throughout the week, not just once a week for 30 minutes. 
-No more missed lessons, rescheduling around vacations or sickness. Our platform allows access to all lessons until the student has mastered the level. 
-Without the need for studio space, tuition prices can be kept down, teacher and students minimize the passing of sickness and are more comfortable, all parties have access to their materials (no more books left behind at home or studio!)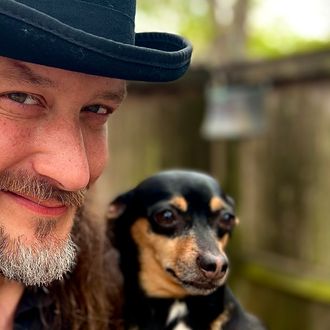 What do I need at home?
-Start with a dog of your own, but Hank is happy to say hi if you don't have a pup to cheer you on.
-An instrument, appropriately sized for the student, in working condition with bow and rosin.
- A music stand and tablet to access the app and attend the Live Meet-up classes.
-A quiet space at home to play your fiddle and a schedule that allows daily practice time.
-Internet connection and a printer for the pdfs that typically accompany each lesson. These can be viewed on a tablet, but at least occasionally will need to be printed.
-For young students (under 10), a parent or adult to help keep the student on track, and assist them in developing a regular practice routine.
What are the Next Steps?
Sign up for a Music Meet-Up time that works for you. This is the live class feature that we are currently offering as a bonus.

Next, you will choose a time for your student's orientation with the teacher. All meetups and teacher interactions are virtual- no need to leave your house or drive anywhere! 

Once your student is registered here, you will receive several emails to finalize their account setup. Your student's orientation will be scheduled within 7 days. Payment method must be on file before orientation. You'll enter payment information and receive Meet-Up reminders through our studio management software, Fons. Your student will receive all of their lessons and media through our app, Tonara. We will send you all login information once you have registered. Your first tuition payment will draft on the day of your student's orientation meeting, and that will be your payment date each month.

The first lesson will be waiting in your account when you log in. Subsequent lessons will arrive each Friday, and be labeled by their date. You will receive a weekly news email about our studio, student success stories, and upcoming special events. We're always adding to our bonus library for additional content. Our teachers offer private virtual sessions usually 1-2 times per month. Students can sign up for a private session at any time, for a one time $25 fee.